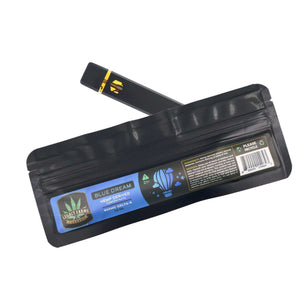 Legacy Farms Delta-8 Disposable Pen
Experience a disposable, all-in-one delta-8 vape with strain specific terpene profiles. Select an Indica strain for relaxing qualities, select a Sativa strain for focus boosting qualities, or go for the middle ground with a Hybrid strain.

850mg Formulas:
Runtz - Hybrid
Blue Dream - Sativa
850mg Delta-8
1ml 
Full Spectrum
Contains up to 0.3% delta-9 THC
Third party lab tested.
This product does not contain marijuana. Legacy Farms exclusively uses Department of Agriculture licensed, hemp-derived CBD that is lab certified with <0.3% delta-9 THC. Must be 21+ to purchase.